- ONE -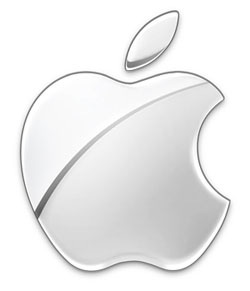 Yes, Apple. The glorious makers of all things iEverything. :)
My iPhone 5's camera decided to stop working last Saturday! Yes, JUST the camera.
It was very tragic... b/c, of course, Zuzu was doing very cute things at that moment.
SO! I made an appointment for Sunday at the Genius Bar to get that thing figured out.
You guys... I walked in, talked to the people and maybe ten minutes later I left WITH A BRAND NEW PHONE! Yes, that is correct. A whole new phone! :)
I am always so impressed and thankful for the awesome customer service that Apple provides.
They rock.
- TWO -
When my mom was here back in May, she got me hooked on oatmeal!
I feel like I have talked about this before...
Oh well. I STILL LOVE IT!!
Some fruit, a little
Splenda Brown Sugar
... perfection.
MmmMmmMmm!
- THREE -
Pope Francis back in his home turf, if you will.
Back in South America... he must be so excited.
God is so good ya know... we didn't even know that our new Papa would be South American when WYD Rio was chosen. He is just so good. :)
- FOUR -
AEO Performance Bras!
I tried to find a pic, but it was only coming up with the one with the model.... and that just seems weird to have on here.
So you will have to click
here
and
here
to see the ones that I got.
I love them! :)
Yes, I know... I am 28 and
still
shop at American Eagle... but I LOVE THAT PLACE.
I always have. I don't always like everything, but for the most part their style fits me.
- FIVE -
The sun.
Yup... the blob of fire up in the sky.
It has been out pretty consistently the last few days, and it makes me happy!
Now, if only I wasn't working so that I could enjoy it more, instead of sleep during the day... that would be swell.
:)
Happy Wednesday, peeps!