... I've missed you.
I told myself I would write these today! I haven't written and joined
Jen and the gang
for what seems like yearssss. :) So, before I get wrapped up in everyone else's Takes, here are mine! :)
~ 1 ~
First, I cannot begin without talking about THE BEST PART OF THE DAY!
My sis-in-law's due date was today, but we hadn't heard much of anything, so we didn't think it was gonna happen, ya know??
Then, I got a text from my bro this morning before 7am saying they were IN THE HOSPITAL!!!!!
"8cm and almost time to push!"
Whaaaaaaaa!!!!!
And then... 30 minutes later:
Lorelei Noelle entered the world!!
My bro and my newest niece!!
I am as smitten as an Auntie can be when she is halfway across the country.
I love her so much already.
And, I just want to be there. In due time I will meet this sweet sweet baby girl. :)
(Also, I just love her name!)
~ 2 ~
I mean, what's more exciting than a new baby???
Well... I don't know.
Hmm... pumpkin things.
Maybe??
I don't know... but, I love me some pumpkin.
Anything.
Coffee, candles, cookies, tea, bread, soup, etc.
If it has pumpkin, you betcha I'll like it.
My mom stocked me up on alllll sorts of pumpkin fun when she was here:
Isn't she just the best?!
That Dunkin' Donuts Pumpkin Spice is very good... and so is Trader Joe's.
So, you have options, people.
Also, I just bought the TJ's Pumpkin Butter
You guys... oh my gosh. I can't even put it in to words HOW amazingly delicious this is!
Just try it... trust me.
~ 3 ~
Thanks to Rahki (over at
Pitter Patter Diaries
) promoting her hubby's giveaway over on
HIS blog
a few weeks back... I hopped over to enter! And... I WON!!! :)
I never win anything, so this was very exciting.
I was very excited!
This book is really great so far. It's the first book in a while that I have actually wanted to continue. So, thank you Edward Sri! I might even do a whole post as a review... maybe??
~ 4 ~
Do you like make-up?? Or have a fave piece of make-up that you want to brag about??
Well, Natalie over at
Her I Am
is hosting a fun
"Daily Make-up Routine" link-up
.
Go join her if you want!
I might... I have been dyyyyyying to brag about this mascara I have fallen in love with!
But, a post just about mascara??? That's a little boring, huh?
Anyway!! Go be girly and have some fun!
~ 5 ~
A teacher at my middle school asked if I wanted to run a 10K with her!!
So... that will probably happen.
I have NOT been consistent with my running at all these days.. like it's almost been
2
3 weeks since I have done anything. Ugh.
This will be good motivation to get me running again.
Plus, it's on an island. So... how horrible can that be?!
~ 6 ~
I love Fall for many reasons... but a huge one is ALL MY FAVE TV SHOWS ARE BACK!
I used to watch a ton of shows. Almost every night I would have somethinggggg.
Over the years though, only 3 have stuck.
NCIS
NCIS: LA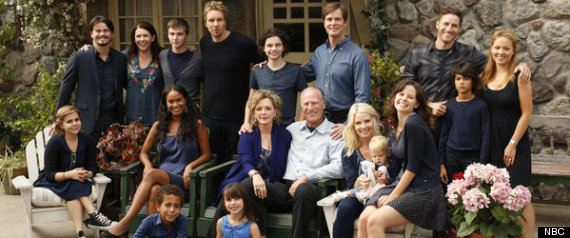 Parenthood
I can't get enough of these shows!!
Thank goodness for DVR... b/c I am old now, I can't stay up so late watching!
haha.
~ 7 ~
Speaking of Parenthood.... and DVR... I think that's what I will be doing right after I hit publish! :)
Have a wonderful weekend everyone!